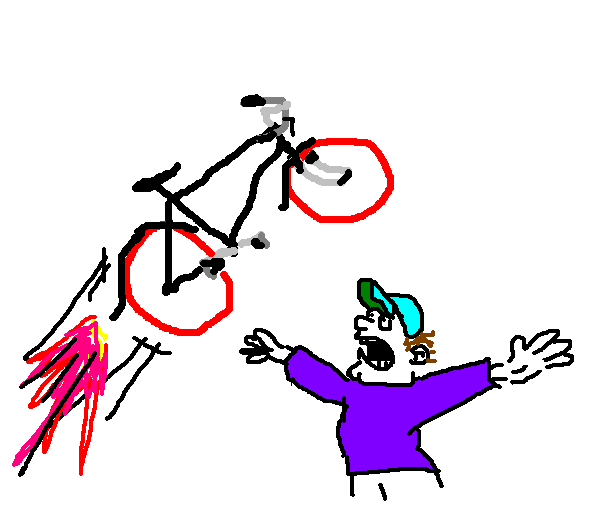 A few weeks ago, just when I started playing around with the whole idea of actually selling these hats, I got an interesting email.
The story went like this: Guy wants a hat. Guy got his bike stolen. Guy offers a MS Paint masterpiece of his bike (pictured above) in exchange for a hat.
So I agreed to the deal: a hat - a custom job, incidentally - for the picture (and a few more bucks). We finally met up Friday night in front of North Station and pictured below is my end of the deal.
This got me thinking though - the barter system isn't so bad. I get interesting stuff and I get to meet nice people.
Anyone wanna barter?