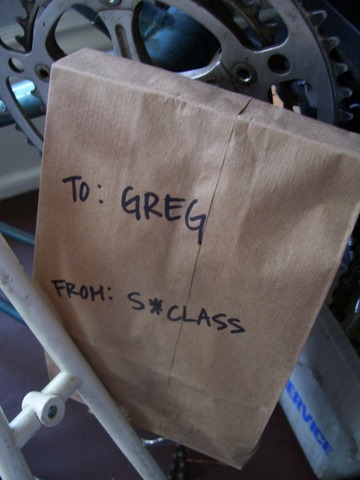 It happened - I have officially sold my first hat!
Greg of SuffolkBikes contacted me about purchasing the "Attention, Please" hat and I was only too happy to drop it off in a brown paper bag in front of the Otherside Cafe.
So here's Greg (and his bunny!) with his hat - you can chase after him on his enormous black fixed-gear Fuji if you want to take a closer look at the first s-class hat ever sold!