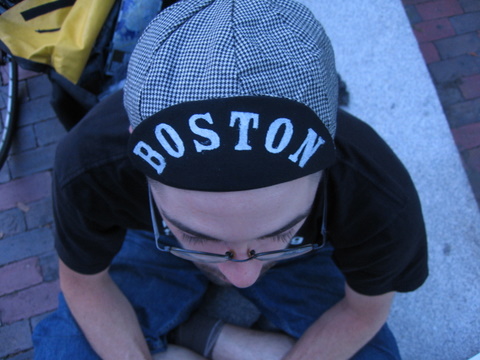 I think it's only appropriate that Boston Biker got the first ever Boston s-class hat.
Partially because of the handle, partially because without this guy, I wouldn't have a site host and a really cool custom layout and a person to do my advertising for me at the BFF.
So here's to Boston, Boston cycling caps, Boston Biker, and well, more Boston cycling caps.
Now, who wants one?