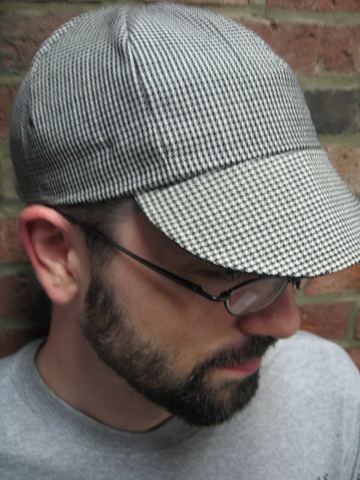 I'm sure those of you who went to the International Bicycle Film Festival kick off party last night and saw Bostonbiker also saw my hat on his head.
The picture above is the hat; although of course, you'll have to drop by the BFF to check out what's underneath that brim.
And if you're checking out the BFF this weekend, you'll probably even see me around. Except, yeah, you probably won't know it's me.