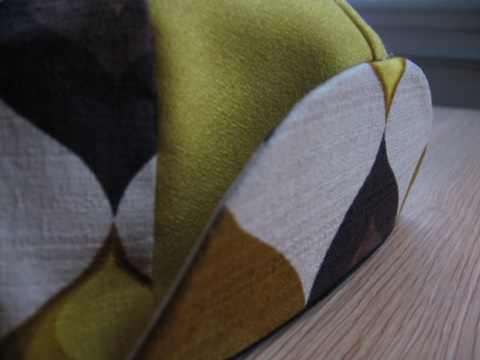 So maybe this whole idea was a bit like communist China.
Good in theory but didn't exactly work out as planned in practice.
I think my last two free hats are going out tomorrow...but that doesn't mean they won't be available anymore. People have expressed interest in getting a hat but I just can't seem to reach those people through a system of random distribution.
Which is why, like China, I just might be going capitalist. It seems like a fairly good system, you know, trading green sheets of paper with dead presidents on them for a handmade hat. Fully lined. Finished by hand. You'll want one, trust me. Sold on the idea yet?
If not, well, maybe you'll just have to see one for yourself. I've bribed someone to wear an s-class hat at the International Bicycle Film Festival. Apparently he'll be there all weekend. And if you see something you like, well, I like dead presidents.