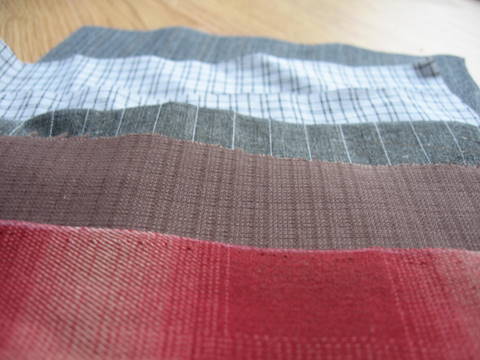 A visit to NYC, deadlines, and a promisingly huge project. Those are my excuses of the day.
I have to admit, I'm excited about this project. Not the hats - that's something small and personal (at least for now). But there's something big starting up and it's right down my alley. Yesterday couldn't have been better with emails going back and forth and things being pushed forward. I might become part of something much bigger, and it feels good to know you're useful and part of the team.
And it didn't even rain on my way home.
So today, it's easier to forget that to some people, I'm just not visually interesting enough to spark a sense of curiosity. And I almost don't care that people need to judge everyone else without taking the time to learn the most obvious things about them. Chalk it up to their own insecurities; I'd like to think I'm not boring enough to merit a label.
On a more relevant note, I haven't given out any hats in about a week. I know. But I'm settling down in front of the sewing machine again; there's new fabric to be cut and sewn and hats, hats, hats.
Stay tuned!