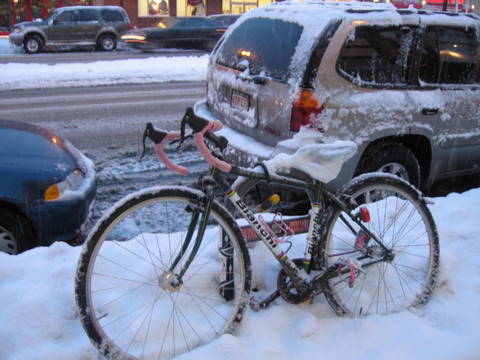 (Apologies for the blurry picture...)
I lost my [riding fixed in the snow] virginity yesterday.
And like most good things, I'm totally hooked on biking in this snow. Sure, I did it last year on a freewheel but this is a whole new level of awesome.
To make today even better, Open is having another Boldsprints & party event.
I can't wait - the perfect event to let me stay up all night before I fly home to Tokyo. Which is why the store will be closed for a while; but I'm coming back with more hats and a few more tricks...stay tuned!