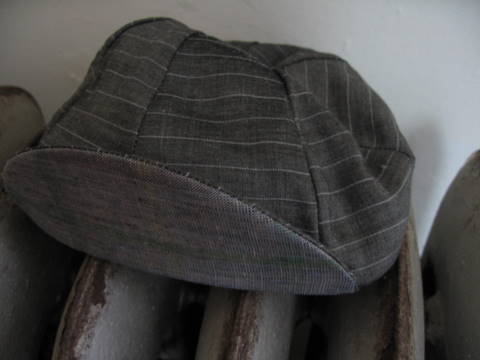 I'm letting this one go.
Part of me doesn't want to. Probably because I'm OCD.
All the future mistakes bother me. The size won't be right, the shape will look weird on whoever finds it, the fabric's...kinda shiny, the brim's bound to tear, the blind hem will come undone, the everything that's wrong with this.
Yeah, I'm OCD.
But then again, they say perfection's pretty boring.
So maybe it'll tear or whoever finds it will throw it out or cover it in pins or patches or abuse/wear it until it falls apart. Whatever happens, it'll be completely unpredictable. Maybe whoever finds it will even send me a picture of them wearing it. Maybe they'll even like it. Maybe I'll stop obsessing. All of which would be awesome.
And (imperfectly) perfect.